Prospective, non-randomized Clinical Trial
A Dutch National Study on behalf of the Center for Personalized Cancer Treatment (CPCT) to Facilitate Patient Access to Commercially Available, Targeted Anti-cancer Drugs to determine the Potential Efficacy in Treatment of Advanced Cancers with a Known Molecular Profile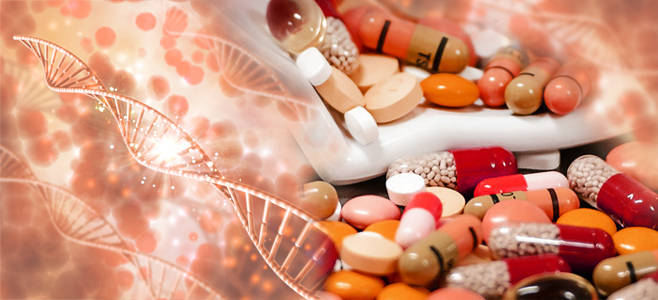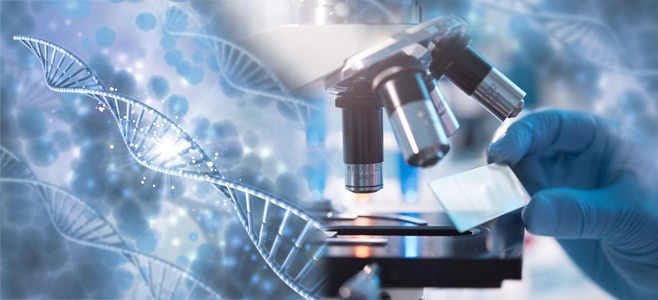 This is a prospective, non-randomized clinical trial that aims to describe the efficacy and toxicity of commercially available, targeted anticancer drugs prescribed for treatment of patients with advanced cancer with a potentially actionable variant as revealed by a genomic or protein expression test. The study also aims to simplify patient access to approved targeted therapies that are contributed to the program by collaborating pharmaceutical companies and to perform next generation sequencing on tumor biopsies for biomarker analyses. Eligible patients have an advanced solid tumor, multiple myeloma or non-Hodgkin lymphoma for which standard treatment options are no longer available and acceptable performance status and organ function. A genomic or protein expression test must have been performed on the tumor and the results must identify at least one potentially actionable molecular variant as defined in the protocol. Results from the molecular profiling test will be used to determine an appropriate drug(s) from among those available in the protocol. The choice of drug will be supported by a list of potential profiles, a molecular tumor board, a knowledge library and by study coordinators for review and approval of the match. The protocol-specified treatment will be administered to the patient once any drug-specific eligibility criteria are confirmed and a fresh pre-treatment biopsy is performed for future biomarker studies. All patients who receive treatment with a drug available in the protocol will be followed for standard efficacy outcomes including tumor response, progression-free and overall survival as well as duration of treatment. In addition, treatment related toxicity will be evaluated.
Primary objectives
To describe the anti-tumor activity and toxicity of commercially available, targeted anti-cancer drugs used for treatment of patients with an advanced solid tumor, multiple myeloma or non-Hodgkin lymphoma that harbours a genomic- or protein expression variant known to be a drug target or to predict sensitivity to a drug.
To facilitate patient access to commercially available, targeted anti-cancer drugs of potential efficacy prescribed for treatment of patients with an advanced solid tumor, multiple myeloma or non-Hodgkin lymphoma that harbours a genomic- or protein expression variant known to be a drug target or to predict sensitivity to a drug.
Secondary objective
To perform refined biomarker analyses, including (but not limited to) next generation sequencing, on a fresh tumor biopsy specimen.
DRUP European Collaborations
The Drug Rediscovery Protocol (DRUP trial) is a national Dutch multi-center, multi-drug, pan-cancer basket trial in which patients with an incurable malignancy, who have exhausted standard treatment options, are treated off label with registered targeted therapies and immune checkpoint inhibitors, based on their tumor molecular profile. By treating patients in this manner, every combination of a tumor type and a molecular profile is rare entity on its own, emphasizing the challenge of filling cohorts to the required number of patients.
Because DRUP focuses on "off label" use of approved drugs and allows for data sharing across countries, a European platform where experiences and data can be shared will be of great benefit of our patients. By joining forces, more opportunities for data sharing will be created, leading to an increased power and level of evidence once potentially successful treatment options for rare cancer subgroups are reviewed by the health authorities.
In case you are interested in joining our (European) collaboration by initiating a similar trial, please get in contact with the DRUP study team via drup@nki.nl, so we can provide you with helpful information and share our experiences.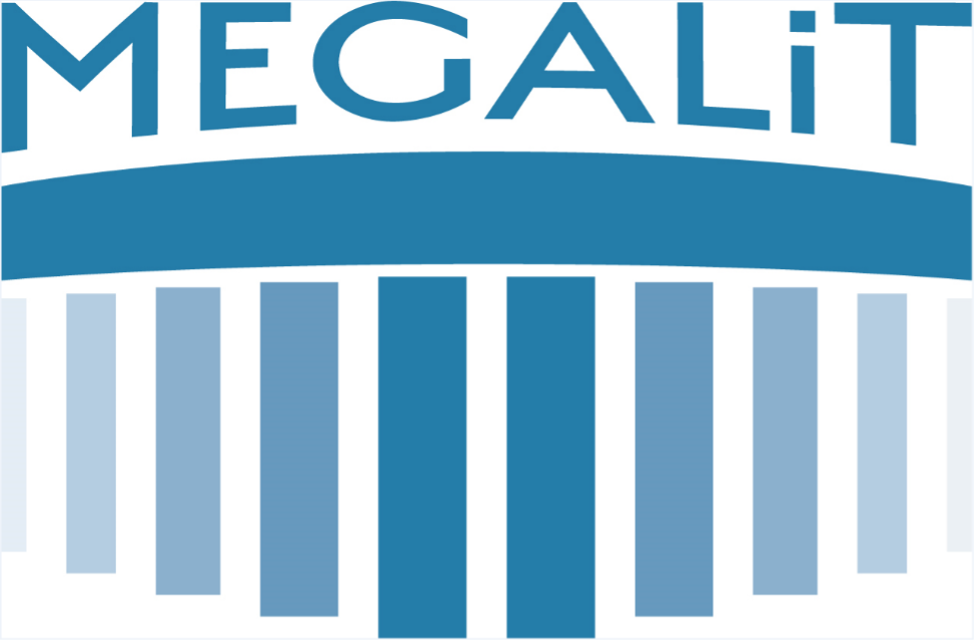 MEGALiT, Sweden
A MolEcularly Guided Anti-Cancer Drug Off-Label Trial – a multicenter, basket and umbrella explorative trial on the efficacy and safety of molecular profile selected commercially available targeted anti-cancer drugs in patients with advanced cancers progressive on standard therapy
The MEGALiT clinical trial is a prospective, open-label, non-randomized combined basket- and umbrella trial divided in two parts; a limited feasibility-oriented part 1 including 154 patients and 3 treatment cohorts and a part 2 that will include an expanded cohort of patients and treatment cohorts. The overall aims of the study are to test the feasibility, safety and efficacy of comprehensive genomic profiling on fresh tumor biopsies as a basis for treatment decision making and to compare two different sequencing, bioinformatics and decision-making platforms (part 1). Also, to evaluate the efficacy and safety of treatment with cancer drugs, outside currently approved indication, in patients selected based on genomic biomarker matching.
The study is actively recruiting at two sites in Sweden, Akademiska University Hospital in Uppsala and Sahlgrenska University Hospital in Gothenburg with additional site identification and selection in progress targeting national coverage in 2021.
Further, the clinical trial constitutes a test bed for four discrete development projects designed to simplify and innovate precision cancer medicine processes i.e. clinical trial planning and execution, biomaterial handling, communication and interaction between patients and the HCP and the generation of real-world data.
The development projects are cross-functional and multidisciplinary in nature engaging industry partners representing clinical and medical functions, health care professionals e.g. clinicians, clinical researchers, research staff and patient representatives.
The MEGALIT projects is coordinated by Akademiska Sjukhuset in Uppsala, Sweden within a governance structure including the clinical trial and the development projects in close collaboration with GMS Genomic Medicine Sweden.
EudraCT: 2018-004623-36
NCT: NCT04185831
Contact: megalit@akademiska.se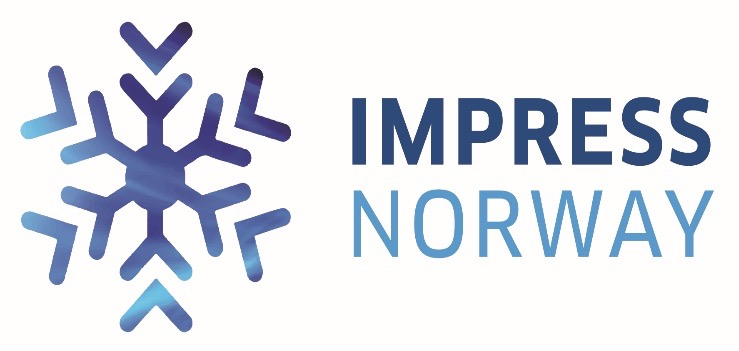 IMPRESS, Norway
The Norwegian PCM-trial IMPRESS-Norway has started with inclusion 1st of April 2021. The trial will open sites at seventeen hospitals (see overview further down) and patients from all over Norway can be included.
The National PI of the trial is Åslaug Helland, and members from all the health regions are represented in the Trial Management Committee (see details in the overview). The molecular screening for inclusion is performed by the national Infrastructure for Precision Diagnostics (InPreD) headed by Hege Russnes. Eligible patients can be referred to molecular characterization by their treating doctor. An InPreD laboratory will then sequence existing biopsy using a 500-genepanel (TSO500) and possible actionable targets will be discussed in National Molecular Tumor Boards together with treating doctor. The patient will be included into a cohort in IMPRESS-Norway if an actionable target matching a drug included in the trial drug portfolio is present.
IMPRESS-Norway will collaborate with the other PCM-trials in Europa and open identical cohorts in parallel with other trials to ensure rapidly filling of new cohorts.
Implementation of precision medicine requires regulatory changes and a separate project called "register data as a key component in the evaluation of precision cancer (INSIGHT)" is being initiated in order to develop a statistical frame work for synthetic control groups using the rich data registries of Norway. The control groups will be used for determining efficacy in non-randomized trials like IMPRESS-Norway. The project will use control groups and data from IMPRESS-Norway to investigate cost-effectiveness and develop new reimbursement models that take into account the inherent insecurity in evidence generated from PCM-trials.
A public-private partnership called Norwegian Precision Cancer Medicine Implementation Consortium (CONNECT) is recently established. The partnership has currently 22 partners including the six university hospitals, twelve industry partners' incl. ten global pharma companies, Norwegian Institute for Public Health, and the Norwegian Cancer Society. The aim of CONNECT is provide a platform for public and private stakeholder to discuss key challenges in implementing precision medicine into the Norwegian Health Care System. CONNECT will organized working-groups interphasing InPreD, IMPRESS-Norway and INSIGHT.
NCT: NCT04817956
Contact: www.impressnorway.com
ProTarget
A Danish Nationwide Clinical Trial on Targeted Cancer Treatment Based on
Genomic Profiling
The ProTarget study is an investigator-initiated phase II, prospective, non-randomized basket trial with the primary purpose of investigating the safety and efficacy of commercially available targeted anti-cancer drugs when administered to patients who are progressive on standard treatments. The available drugs are all EMA/FDA-approved but used "off-label" in the study. The secondary purposes are to detect side effects, perform biomarker analyses and to investigate mechanisms of resistance.
Patients may be eligible for inclusion if they have an advanced solid tumor, acceptable organ function and performance status, and a genomic variant revealed in their tumor, which is targetable by a drug contained in ProTarget. Before inclusion, all patients must have their tumor genomic variant presented and the proposed drug-match confirmed in the Danish National Tumor Board, which consists of oncologists, molecular biologists and pathologists from seven hospitals across Denmark.
The primary endpoint is anti-tumor activity or stable disease documented after 16 weeks of experimental drug treatment. The secondary endpoints include response duration, progression-free survival, and overall survival. Baseline, on-treatment and progression tumor biopsies as well as liquid biopsies (circulating tumor DNA) are mandatory upon inclusion and will be analyzed using e.g. WGS and RNA sequencing under the auspices of the National Genome Center in Denmark.
The ProTarget study has multiple treatments available including inhibitors targeting ALK/RET, BRAF/MEK, ERBB2, VEGFR1-3, EGFR and PARP, as well as immune checkpoint inhibitors. We collaborate with Roche, Pfizer and GSK, who provide the above drugs for the study. Collaborations with additional pharma companies are in the pipeline.
The first patient was included in August 2020. As of September 2021, four sites are open for inclusion including Rigshospitalet, Vejle University Hospital, Odense University Hospital and Zealand University Hospital. All seven sites are expected to open before the end of 2021 and the study will then recruit patients from all 5 regions in Denmark.
The ProTarget trial collaborate with DRUP and other similar studies e.g. by sharing cohorts, which will enhance filling of cohorts containing rare genomic profiles and increase the power of the results.
The Study Principal Investigator and Coordinator for all sites on behalf of Trial Nation is Professor Ulrik Lassen, and the National Trial Coordinators are Tina Kringelbach and Laurine Harsløf.
The ProTarget trial coordinating team is situated at Rigshospitalet, Denmark, and can be contacted by e-mail at: protarget.rigshospitalet@regionh.dk
The trial is monitored by the Danish GCP Units.
Link: https://clinicaltrials.gov/ct2/show/NCT04341181
NCT: NCT04341181
Other collaborators:
To be announced.